Level 3 Pharmacy Technician Apprenticeship Standard
Course Code: P257673
Key Information
Course type

Apprenticeships

Campus:

Highbury Campus

Start Date:

Flexible

Duration:

Two years

Attendance:

Flexible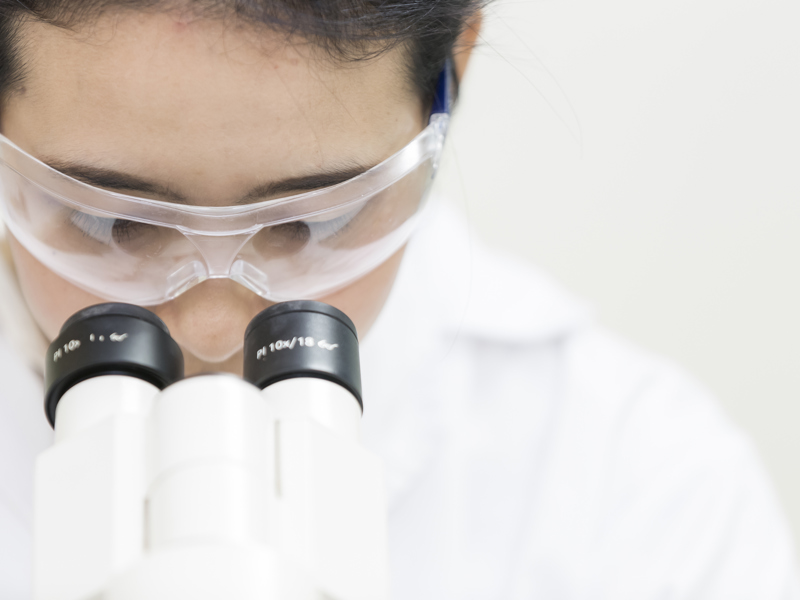 You must be working in a pharmacy environment as a pre-registration Trainee Pharmacy Technician (PTPT). Applicants are likely to be intending to join the General Pharmaceutical Council (GPhC) register of Pharmacy Technicians. You must be employed in a community, hospital or primary care pharmacy for a minimum 30 hours per week on a continuous basis.
Units include:
providing safe and effective pharmacy services
supplying medicines and devices to patients, whether on prescription or over the counter
achieving the best outcomes through a patient's medicines
assembling medicines for prescriptions
providing information to patients and other healthcare professionals
managing areas of medicines supply such as dispensaries
supervising other pharmacy staff
answering customers' questions face to face or by phone
pre-packing, assembling and labelling medicines
referring problems or queries to the pharmacist.
You will be responsible for carrying out both routine and specialist services, including highly complex activities requiring you to use your professional judgement. You are expected to work both individually and as part of a multi-disciplinary team, with minimum supervision and a high degree of autonomy, taking responsibility for the quality and accuracy of the work. Pharmacy technicians are expected to communicate effectively with healthcare professionals, patients and the public, while respecting and maintaining confidentiality and privacy.
You will need maths, English and double science or biology GCSE grade 4 or above, or a merit in a Level 2 BTEC applied science and Functional Skills Level 2.
There are 21 units, each taught and assessed by a Highbury pharmacist or pharmacy technician. In addition to live classes, you will receive course notes and structured tasks. Your knowledge will be assessed by means of end of unit assignments such as written reports. Four of the units are assessed in your workplace. The Lead Assessor will visit your workplace to review your practice log and to observe your practice.
Each intake will be expected to attend classes at College, this day will be confirmed soon. There will be two induction sessions; one at Highbury Campus for those who can attend, and a subsequent virtual version for those who cannot travel to Cosham. Thereafter classes will be held on-site approximately once a month. Other classes will be performed on-line using Microsoft Teams. You will need to have access to a computer or device in order to interact with the tutors, receive materials and send your written work. Attendance to classes is mandatory.

Your assessor will liaise with you to set up mutually convenient times for consultation and assessment visits at your place of work. Attendance at College may be required to complete Functional Skills (if needed) and some parts of the knowledge units.

It is a government requirement for you to spend 20% of your apprenticeship working towards your 'Off the Job' learning, which can consist of College attendance, homework/coursework, project related work, employer training, mentoring and coaching, plus a number of other tasks (more info can be shared).
You will be able to practise in any sector of pharmacy, not just the sector where you have been a PTPT. The programme encompasses the key transferable skills between sectors but is also broad enough to experience the range of roles you can take on.
Related Features
Event 13-00-2022
October open events
Check out all the fantastic opportunities available at City of Portsmouth College by coming along to our next cross-campus open events, from 4.30-7.30pm on 12 and 13 October.
NEWS 14-12-2022
More choice to find the route that's right for you!
Our exciting journey has taken a giant leap forward! This new website is the result of Highbury and Portsmouth College's official merger, an ambitious move which is already creating significant benefits for the city and region.