ESOL Life in the UK - Preparation for Citizenship (part-time) for Adults
Course Code: P260733
Key Information
Course type

English for Speakers of Other Languages (ESOL)

Campus:

Arundel Campus

Start Date:

TBC

Duration:

Five weeks

Attendance:

Part-time

Adult fee:

£150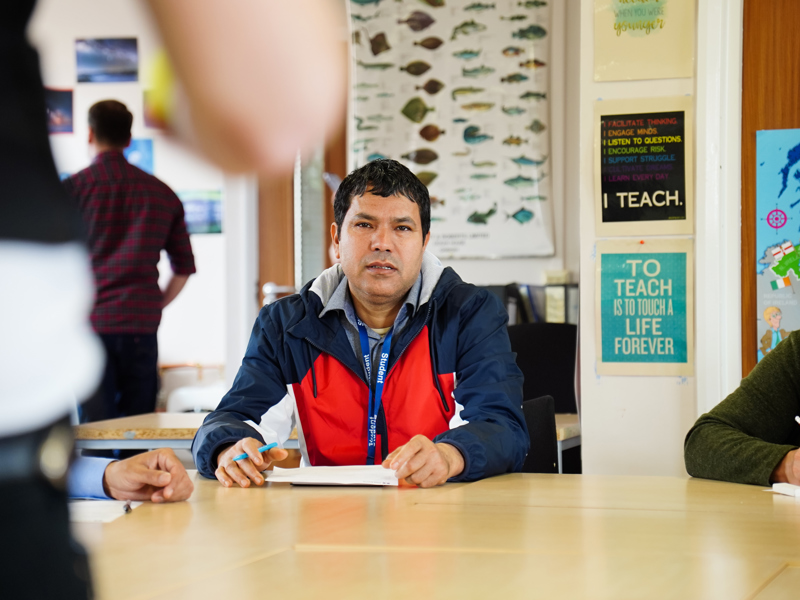 Designed for people who would like some extra support before taking the Life in the UK Test, this course will help you prepare for the British Government Citizenship Test (Life in the UK).

You need to take the Life in the UK Test as part of your application for British citizenship or settlement in the UK.
You do not need any qualifications to join this programme. You will be given an initial assessment at interview before you join the class to check your current level.
There are no formal assessments.
This is a 5-week part-time course. You will study two hours per week.
You can progress through the ESOL Levels to gain various City and Guilds qualifications.
Related Features
Event 17-05-2023
May Open Event - Highbury & North Harbour
Check out all the fantastic adult & vocational opportunities available at our Highbury & North Harbour Campuses by coming along to our next open event on Wednesday 17 May, 4.30-7.30pm.
NEWS 14-12-2022
More choice to find the route that's right for you!
Our exciting journey has taken a giant leap forward! This new website is the result of Highbury and Portsmouth College's official merger, an ambitious move which is already creating significant benefits for the city and region.
NEWS 18-08-2022
Jubilant students celebrate record A Level results
Students and staff are celebrating record A Level results today, with a remarkable 99% pass rate.