Level 1 Functional Skills Mathematics
Course Code: Q100112
Key Information
Course type

GCSEs & Functional Skills

Campus:

Sixth Form Campus

Start Date:

Sept 23

Duration:

Two years

Attendance:

Full-time

16-18 school leaver fee:

Free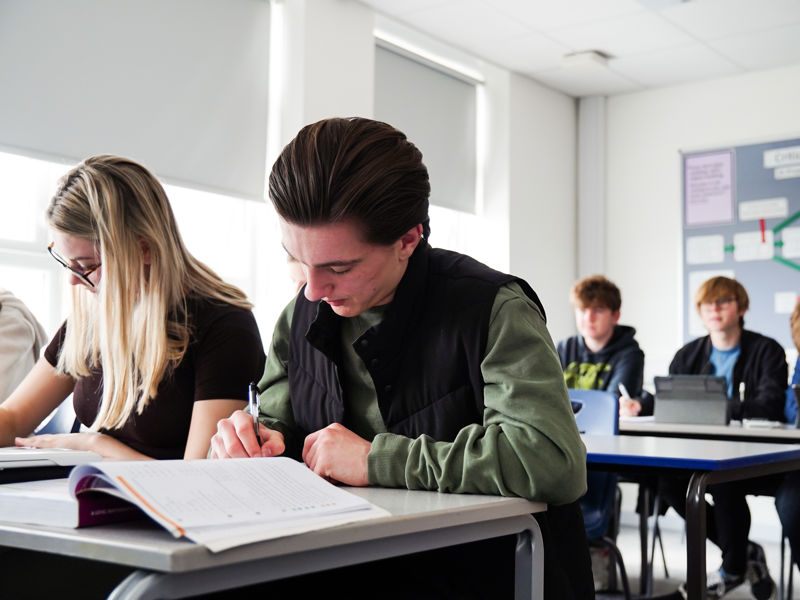 If you have a grade 1 or U in your GCSE Mathematics, you will be required to take Level 1 Functional Skills in order to build your confidence, before progressing on to GCSE.
Units include:
You will develop problem-solving strategies and build the confidence and skills required to tackle unfamiliar challenges. Among other things you will study number, data handling and geometry in real-life situations. You will gain mathematical and practical skills which you can use in further education, work and everyday life.
A minimum of five GCSEs at grade 3 or above including a grade 1 or below in GCSE maths.
Assessments will comprise 60% personal investigation and 40% externally set practical exam. Your coursework is internally assessed and externally moderated.
You will have a 9.55am start, one lesson in the morning, one in the afternoon and a guaranteed 4pm finish. You will also have at least one morning and one afternoon per week free for private study.
A pass in Functional Skills Level 1 will enable you to progress to GCSE Mathematics the following year.
Related Features
NEWS 14-12-2022
More choice to find the route that's right for you!
Our exciting journey has taken a giant leap forward! This new website is the result of Highbury and Portsmouth College's official merger, an ambitious move which is already creating significant benefits for the city and region.
NEWS 15-11-2022
The race is on for A Level student Alex
A Level student Alex Smart is through to a national cross-country event after being placed sixth out of 61 in a regional heat.
NEWS 30-03-2023
TECH:TRUCK - it's time to get onboard with your future
The College is excited to announce the launch of TECH:TRUCK, the brand new mobile education and technology roadshow with the wheels set firmly in motion for a busy inaugural year touring local schools and community events.