Campus locations
Our four campuses are situated in and around the vibrant and diverse waterfront city of Portsmouth. All have fantastic facilities and travel links and offer a huge variety of courses to suit your individual needs.
Highbury Campus
Located in central Cosham, Highbury Campus is easily accessible for all transport types.
Driving & Parking
Highbury Campus is just a few minutes drive from the M27 motorway and offers a free on-site car park with over 300 spaces.
Bus & Train
The closest bus stop is Highbury Building - Stand D, roughly a 7-minute walk to the College. Cosham train station is a 12-minute walk.
Where to find us
Tudor Crescent
Portsmouth
PO6 2SA
Call us
02392 383 131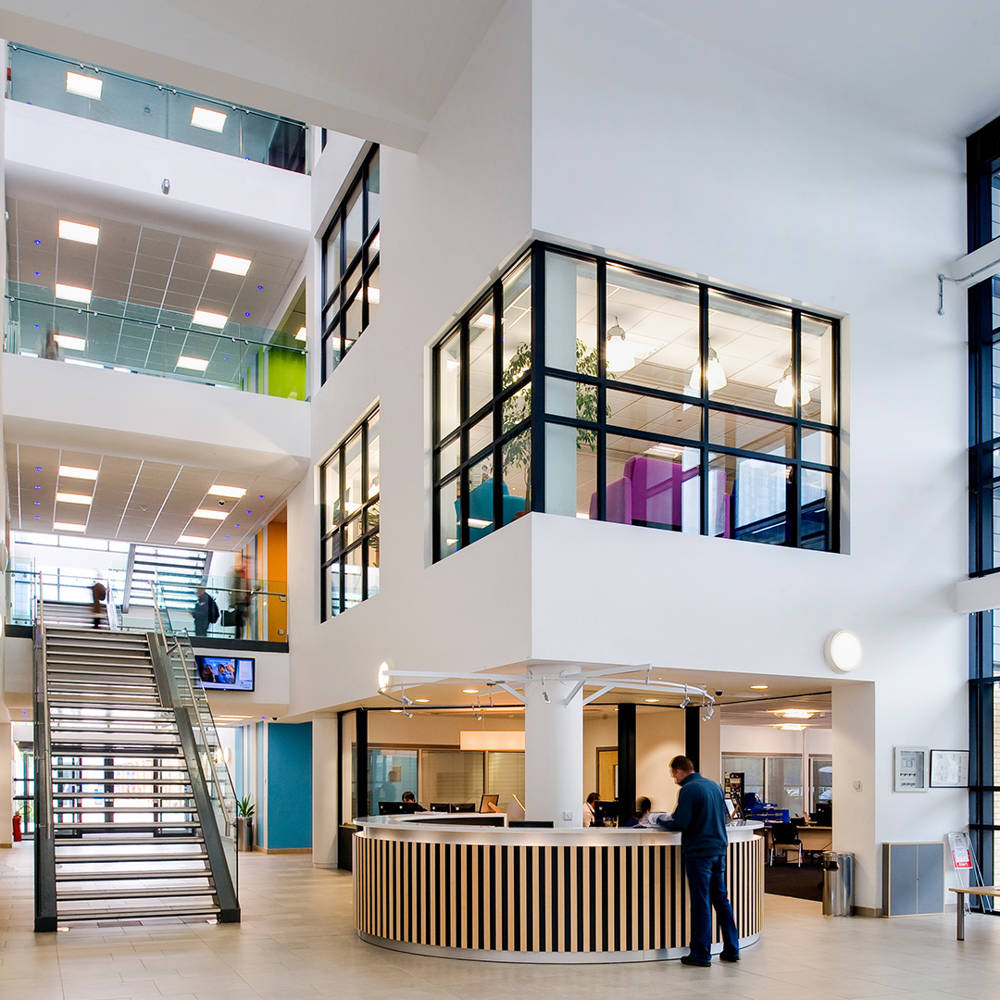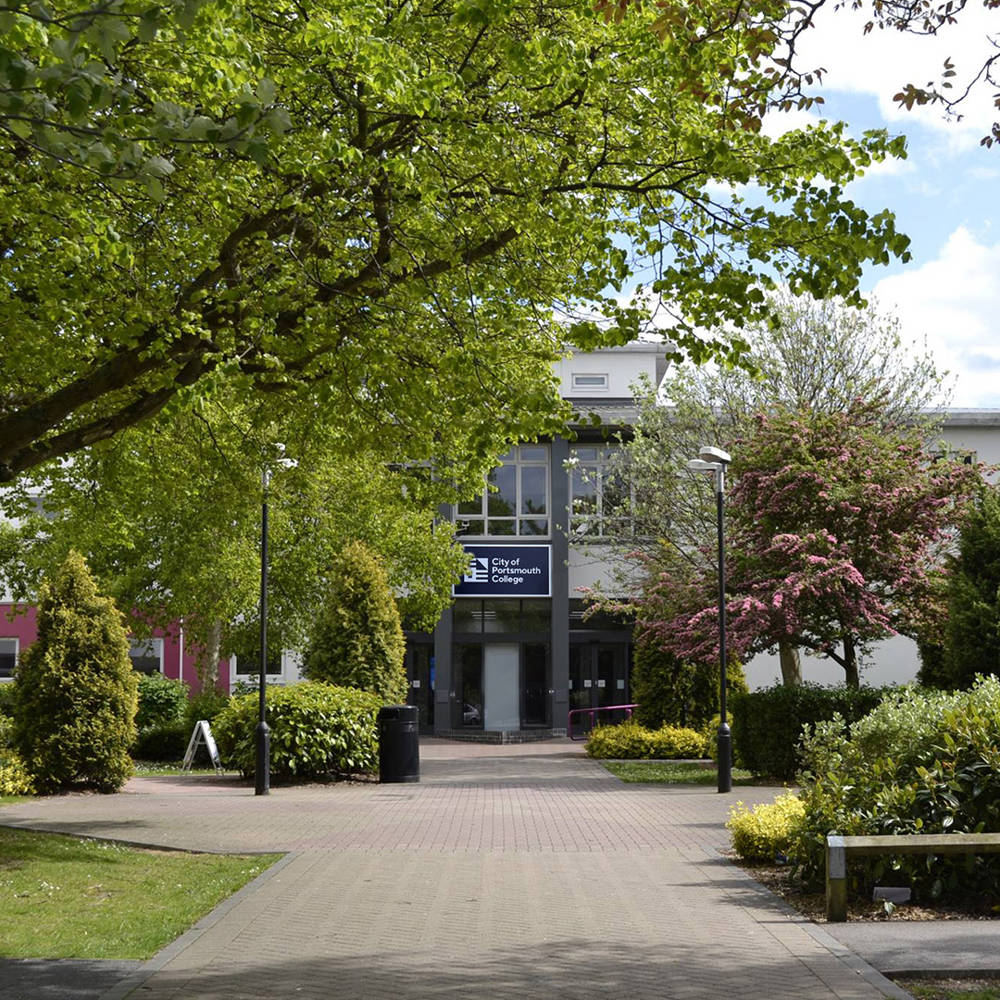 Sixth Form Campus
Located on Tangier Road, Baffins, in the city of Portsmouth.
Driving & Parking
Sixth Form Campus is located off Eastern Road and is very close to the M27 motorway. The campus has 2 free all-day car parks, one on either side of the building which are available to students and staff.
Bus & Train
There are many bus stops located close to the campus on Tangier Road. These are serviced by First Bus with service numbers 13 and 14 both stopping close by. There are no train stations within close walking distance of the campus.
Where to find us
Tangier Road
Portsmouth
PO3 6PZ
Call us
02392 383 131
Arundel Campus
Located in central Portsmouth, adjacent to the shopping area of Commercial Road.
Driving & Parking
Arundel Campus is located on Arundel Street in the heart of Portsmouth's commercial district and is within close walking distance to many car parks, the closest being NCP Carpark on Crasswell Street.
Bus & Train
Portsmouth and Southsea train station is a 4-minute walk from the campus and offers very regular services from many stations across Portsmouth and further afield. The area is also widely serviced by many buses, and the closest stops can be found on either Commercial Road or Arundel Street itself.
Where to find us
49 Arundel Street
Portsmouth
PO1 1SA
Call us
02392 383 131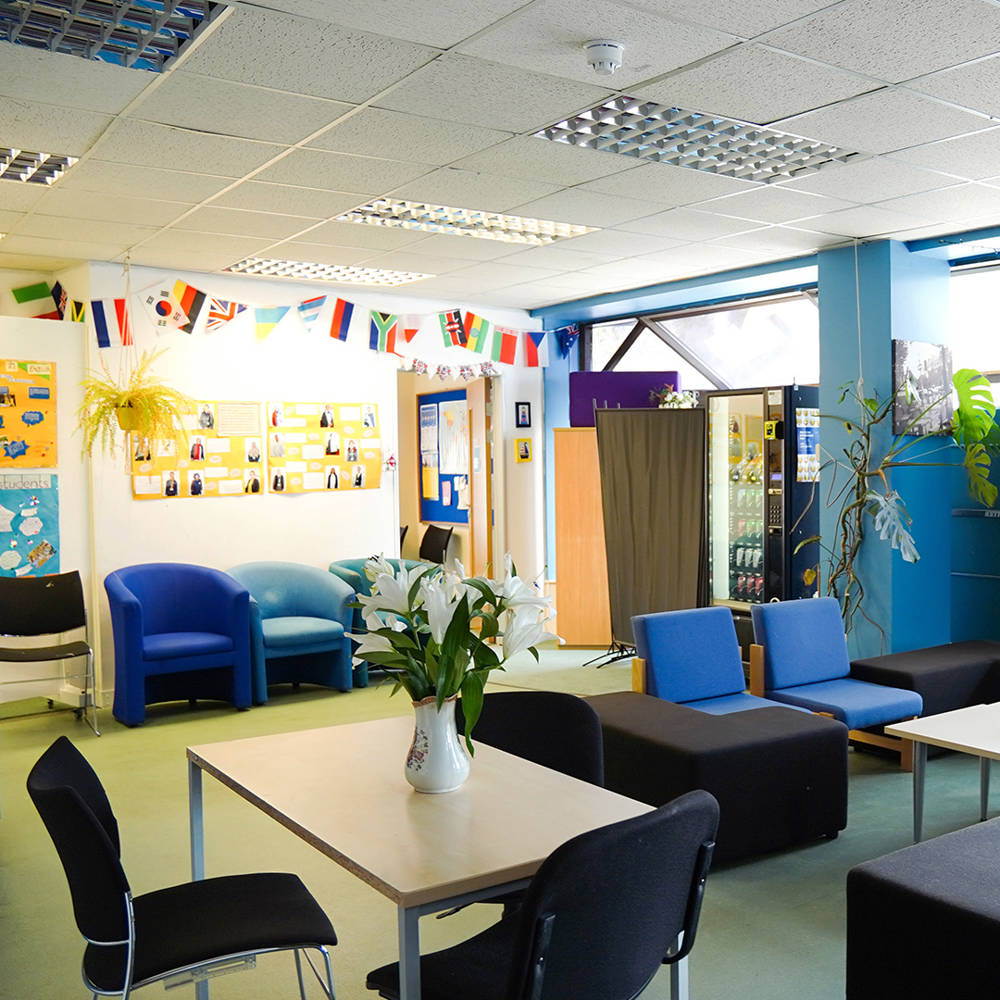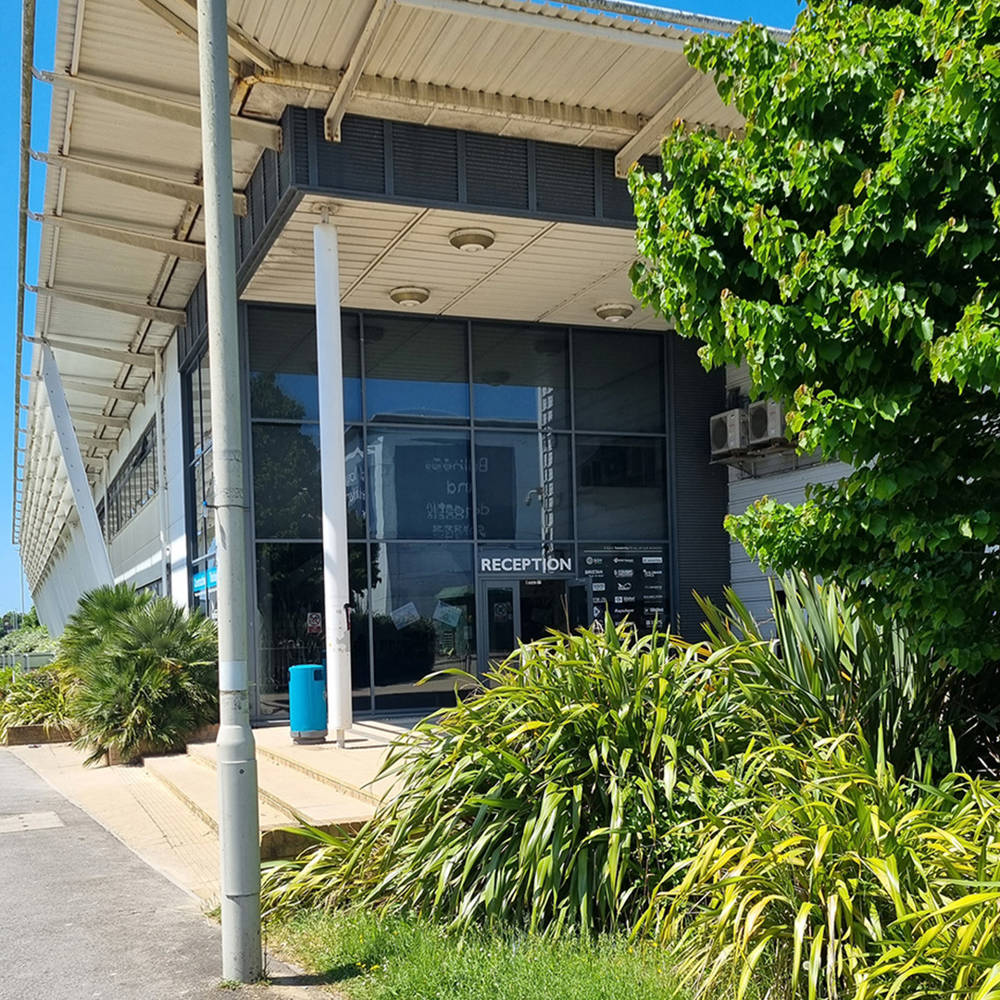 North Harbour Campus
Located in Paulsgrove, Portsmouth, near Port Solent.
Driving & Parking
North Harbour Campus is accessible from the M27 and the A27 motorway and has a car park for students and staff to use, free of charge. The campus is close to many facilities including a gym, restaurants, and Aldi.
Bus & Train
The closest bus stop to North Harbour Campus is on either side of Racecourse Lane and is serviced by First Bus. The nearest stop is outside the Aldi supermarket and a few moments walk to the campus entrance. There is no train station within walking distance of our North Harbour Campus.

Where to find us
Unit One, Harbourgate
Southampton Road
Portsmouth
PO6 4BQ
Call us
02392 383 131