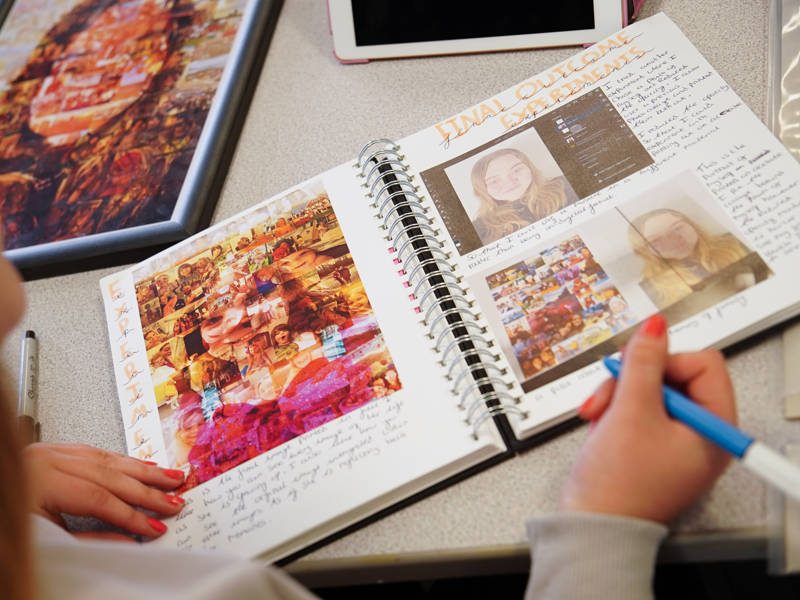 For those who love developing their ideas in three dimensions, by exploring the world around them through making, working with and exploiting the creative potential of a range of materials including paper, card, wood, plaster, clay and wire.
Units include:
personal portfolio
personal investigation.
Starting with a series of workshops, encouraging you to explore the most effective way to visually communicate your ideas, you will then work on your personal portfolios, developing your creative confidence through investigations, contextual studies and idea development through drawing and making. You will be encouraged to explore themes and concepts that reflect your personal interests. Following the completion of the personal portfolios you will work on the personal investigations, building on skills and techniques learned in Year 1.
You will be encouraged to focus on the design process from initial ideas being sketched on paper to realising three-dimensional concept models. Final outcomes may be architectural however they can also be lighting, body adornment, sculpture, set design and product design.
There will also be opportunities built into the course for you to meet and work with local artists, visit galleries nationally and immerse yourself in the creative world. Learn how to use the right materials to bring your ideas to life, develop an understanding of scale, form, mass and construction techniques and blend creative thinking with practical application.