A Level 3D Design/Architecture
Course Code: Q100007
Key Information
Course type

A Levels

Campus:

Sixth Form Campus

Start Date:

Sept 23

Duration:

Two years

Attendance:

Full-time

16-18 school leaver fee:

Free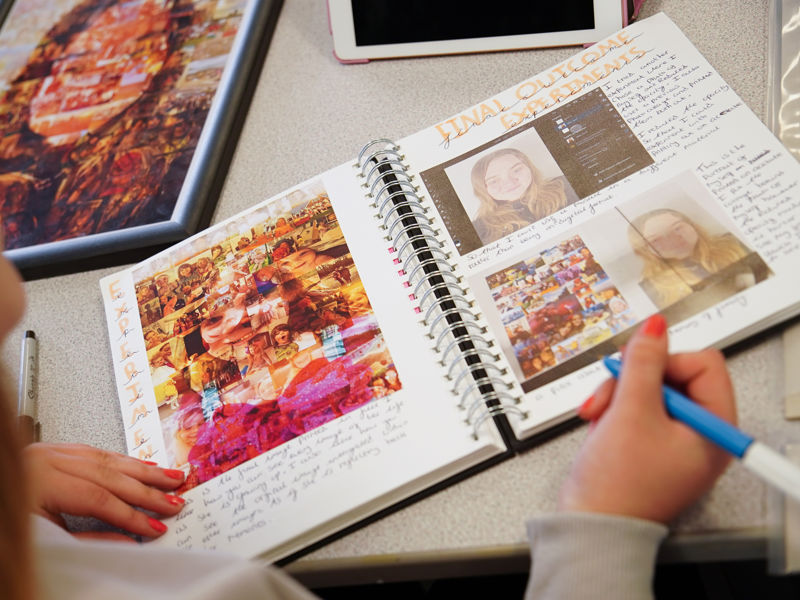 For those who love developing their ideas in three dimensions, by exploring the world around them through making, working with and exploiting the creative potential of a range of materials including paper, card, wood, plaster, clay and wire.
Units include:
personal portfolio
personal investigation.
Starting with a series of workshops, encouraging you to explore the most effective way to visually communicate your ideas, you will then work on your personal portfolios, developing your creative confidence through investigations, contextual studies and idea development through drawing and making. You will be encouraged to explore themes and concepts that reflect your personal interests. Following the completion of the personal portfolios you will work on the personal investigations, building on skills and techniques learned in Year 1.
You will be encouraged to focus on the design process from initial ideas being sketched on paper to realising three-dimensional concept models. Final outcomes may be architectural however they can also be lighting, body adornment, sculpture, set design and product design.
There will also be opportunities built into the course for you to meet and work with local artists, visit galleries nationally and immerse yourself in the creative world. Learn how to use the right materials to bring your ideas to life, develop an understanding of scale, form, mass and construction techniques and blend creative thinking with practical application.
A minimum of five GCSEs at grade 4 or above, including English language and an art and design based subject preferred (if taken at GCSE) or a portfolio of evidence.
Assessments will comprise 60% personal investigation and 40% externally set practical exam. Your coursework is internally assessed and externally moderated.
You will have a 9.55am start, one lesson in the morning, one in the afternoon and a guaranteed 4pm finish. You will also have at least one morning and one afternoon per week free for private study.
Students who study this course go on to further study in a wide variety of careers including architecture, interior/spatial design, 3-dimensional design, product design, exhibition design, design for television, stage and film, silversmithing, model making and environmental design
Related Features
Event 17-05-2023
May Open Event - Highbury & North Harbour Campuses
Check out all the fantastic adult & vocational opportunities available at our Highbury & North Harbour Campuses by coming along to our next open event on Wednesday 17 May, 4.30-7.30pm.
NEWS 14-12-2022
More choice to find the route that's right for you!
Our exciting journey has taken a giant leap forward! This new website is the result of Highbury and Portsmouth College's official merger, an ambitious move which is already creating significant benefits for the city and region.
NEWS 21-06-2022
Praise for extraordinary shop
A new shop, stocked and run by students with additional needs, has been opened at our Arundel Campus in the commercial heart of Portsmouth.