GCSE English for Adults
Course Code: P114088
Key Information
Course type

GCSEs & Functional Skills

Campus:

Highbury Campus

Start Date:

Sept 23

Duration:

One year

Attendance:

Part-time

Adult fee:

Free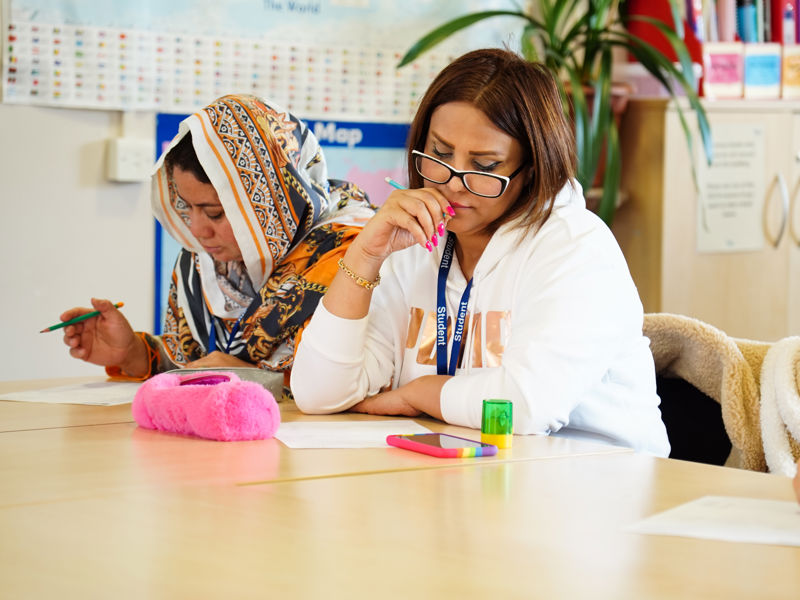 GCSE English is a fundamental and valuable qualification. In most UK careers it is essential. This course is a programme of language study conforming to National Curriculum Key Stage 4 requirements. Emphasis is placed on personal writing, comprehension, and response to reading and writing in different contexts. It includes practice and assessment of speaking and listening skills.
No formal qualifications are necessary but all applicants will be required to attend an interview and undertake assessment and diagnostic tests.
You will need to complete:
five written pieces of coursework (controlled assessments) (40%)
written examination (60%)
an additional speaking and listening unit.
One-day session or one evening per week. The days/times are:
Monday: 5pm-7pm
Tuesday: 5pm-7pm
Thursday: 2pm-4:45pm.
GCSE qualifications can lead to more advanced level programmes. It is useful for all subject areas, particularly those where a considerable amount of written work is required. A significant qualification for career opportunities, oral and written skills in English are essential in most UK jobs.
Related Features
Event 17-05-2023
May Open Event - Highbury & North Harbour Campuses
Check out all the fantastic adult & vocational opportunities available at our Highbury & North Harbour Campuses by coming along to our next open event on Wednesday 17 May, 4.30-7.30pm.
NEWS 14-12-2022
More choice to find the route that's right for you!
Our exciting journey has taken a giant leap forward! This new website is the result of Highbury and Portsmouth College's official merger, an ambitious move which is already creating significant benefits for the city and region.
NEWS 18-08-2022
Jubilant students celebrate record A Level results
Students and staff are celebrating record A Level results today, with a remarkable 99% pass rate.