We achieve Apple Distinguished School status – again!
PUBLISHED 30-01-2023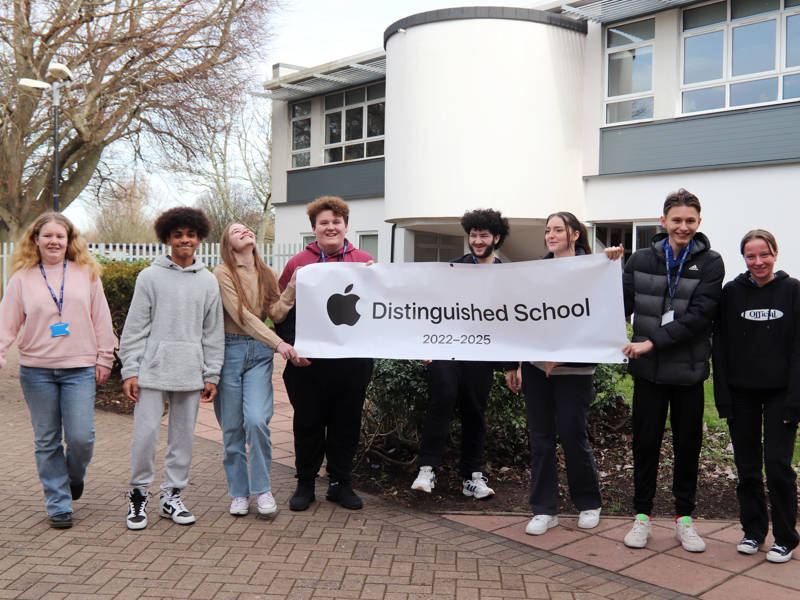 It's been announced that we've retained our Apple Distinguished School accolade for innovative use of Apple technology in teaching and learning.
We're one of only two colleges in the UK to achieve the prestigious status – the other is in Harlow, Essex.
Our pioneering Sixth Form Campus in Tangier Road was first recognised in 2019 for its use of iPads to enhance learning.
Now the status has been reinstated for another three years.
Students are encouraged to take along their own iPads to classes and, for those who don't have them, the college heavily subsidises the purchase of a new one via a monthly payment scheme.
Principal and CEO Katy Quinn said the use of iPads means that sharing ideas and collaborating in lessons is simple, being organised is easy and submitting work and getting it marked is much quicker than before.
"Having the advantage of thousands of educational apps really brings learning to life and allows our sixth form students to access classwork and resources online, anywhere, at any time," she continued.
"In this high technology age, this is a fantastic achievement which really sets us apart from other colleges and sixth forms in the area.
"It speaks volumes for the dedication and commitment of our tutors in giving their students the best possible start to their future careers."
Apple say their Distinguished Schools are 'centres of leadership and educational excellence ​that demonstrate Apple's vision for learning with technology — and we believe they are some of the most innova­tive schools in the world.​'