Night riders
PUBLISHED 09-05-2023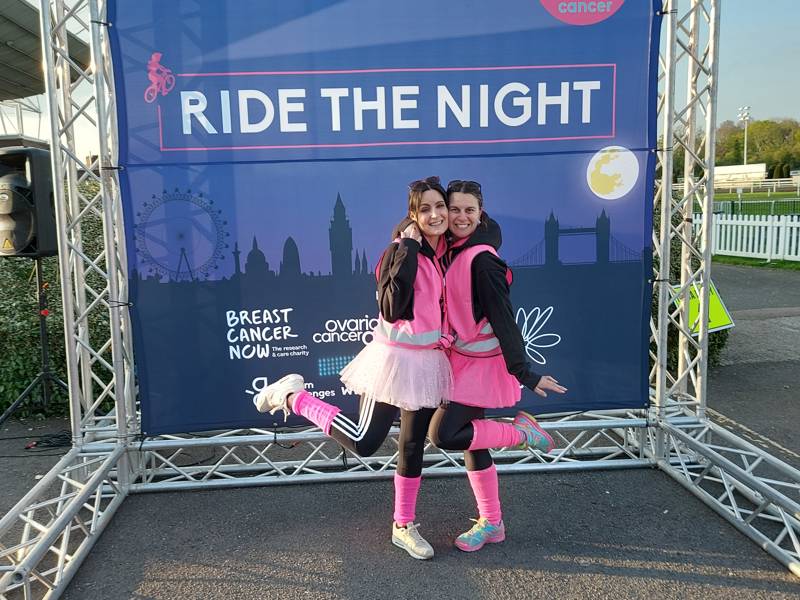 A massive shout out to Foundation and Adult Learning Administrator April Waugh, who's raised £457 for Women v Cancer charities by cycling 50kms in the dark!
She and a friend were among around 1000 participants in the Ride the Night London 2023 event.
They set off from Kempton Racecourse at 9.30pm in a circular route taking in Richmond and Hampton Court Palace before ending up back where they started at 1am.
"My target was £100 so I've already more than quadrupled it which is fantastic!" she said.
"The atmosphere was amazing, the roads were quiet and there were lots of people out cheering us on. We all got a free pasta meal and there was tea and cake at 25kms!"
April said she drew inspiration from a very good friend who got breast cancer a couple of years ago as well as two former work colleagues who died of cancer last month.
"It's a cause which is very close to my heart and I would definitely do it again," she added.
If you'd like to donate, it's not too late. Visit April's fundraising page here.
April is seen, right, with her friend Kerry.