Noni Needs, winner of 'rising star' of journalism award
PUBLISHED 18-07-2023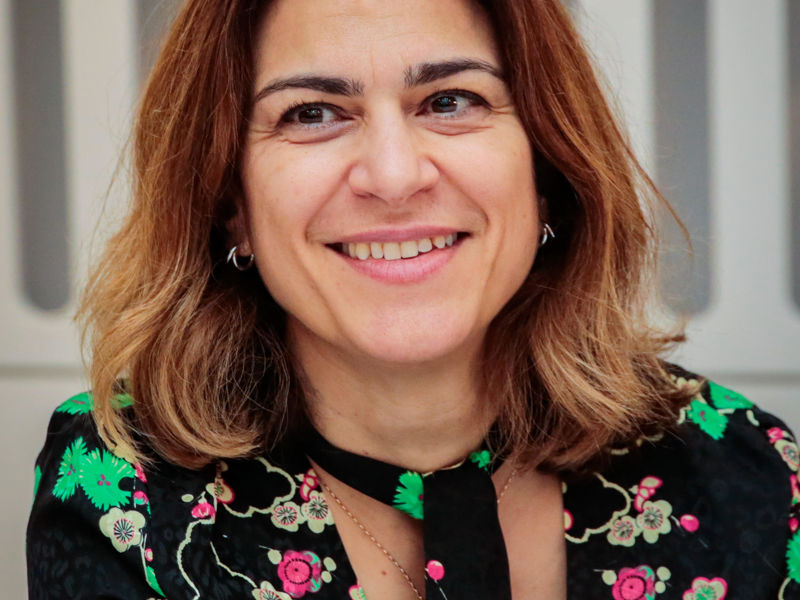 THREE aspiring journalists have been named as the latest high-achievers in an annual awards scheme dedicated to the memory of NUJ stalwart Bob Norris. They include our very own Noni Needs.
The 3 winners represent the main providers of journalism training in the Solent region: the University of Portsmouth, Solent University and City of Portsmouth College.
They were nominated for the awards by their respective tutors for exceptional efforts in what were sometimes challenging circumstances.
Each will receive a trophy, certificate and cash awarded by the Solent Branch of the National Union of Journalists as a tribute to former chairman Bob.
Andigoni 'Noni' Needs, 56, was born in Halifax and lives in Liss, Hampshire.  She studied the NCTJ (Level 5) Diploma in Journalism at City of Portsmouth College in 2022-23.
She said: "'I am thrilled, amazed and honoured to win the Bob Norris Award. I am grateful to all the wonderful tutors at Highbury [now City of Portsmouth College] that demanded the best of me and kept pushing to do better, think smarter. I won a Journalism Diversity Fund bursary to enable me to do the course, so I am delighted to be recognised for working hard. I loved it. Diversity is important in journalism as it reflects our communities.
"High achievement in journalism means everything. It's about reflecting what is going on in our local, national and global communities. Telling people's stories to make them visible, give a voice and help understanding of the diverse world we live in. I want to make a difference and I thought journalism was the best way of utilising my life experience so far. I am passionate about people and understanding and telling their stories. Everyone needs to feel they have a voice.
Noni now works for the UK's No 1 community radio station and is an award-winning podcaster. "I am passionate about audio and was so inspired by working in community radio that I knew the next step was to get an NCTJ qualification as a journalist. I thought it was the only way to create a level playing field to try and start a new career post-children and divorce. You're never too old to start something new. What else is there to do but make a difference."
Noni said her future career intentions were to make a difference, give a voice and tell, "stories that need to be told whether it be on-line, print, radio or video", adding: "I want to be an award-winning radio journalist, and use all my life experience as a British-born Cypriot woman and skills as an artist, publisher, broadcaster and journalist to tell stories."
Darren Sadler, Course Leader: NCTJ Journalism at Highbury Campus said: 'Noni is a mature student who has previously worked in publishing and has returned to focus on her career after raising two children, primarily as a single parent.
"She has been able to support herself throughout the course thanks for the NCTJ's Journalism Diversity Fund.
"Since starting the course, Noni has hit the ground running with determination and a hard work ethic that is second to none.
"No task too small, no task too big. In the first week of the course, I assigned her to interview Leader of the House of Commons/ Lord President of the Council/ Portsmouth North MP Penny Mordaunt while on a visit to the college – and the bar was set. Since then, she has interviewed other celebrities including Gyles Brandreth and Hugh Bonneville for The Petersfield Post and has sourced and written some fantastic articles for The News in Portsmouth.
"Noni also volunteers for Shine Radio – Petersfield's online community radio station – and was awarded a Bronze Award at the National Community Radio Awards held in Bedford in November 2022 in the Podcast of the Year category.
"Noni is a fine example of how diversity should shine through in our industry – a woman with experience in life, proving that age and motherhood are positives. Noni leaves the course armed and ready with a portfolio of excellent articles, a positive mental attitude, and a skill set that she can take into a workplace."