Level 1 Award in British Sign Language for Beginners for Adults
Course Code: Q271218
Key Information
Course type

Languages (part time)

Campus:

Highbury Campus

Start Date:

Sept 2023 (various dates - please enquire for the next available course)

Duration:

30 weeks

Attendance:

Part-time

Adult fee:

TBC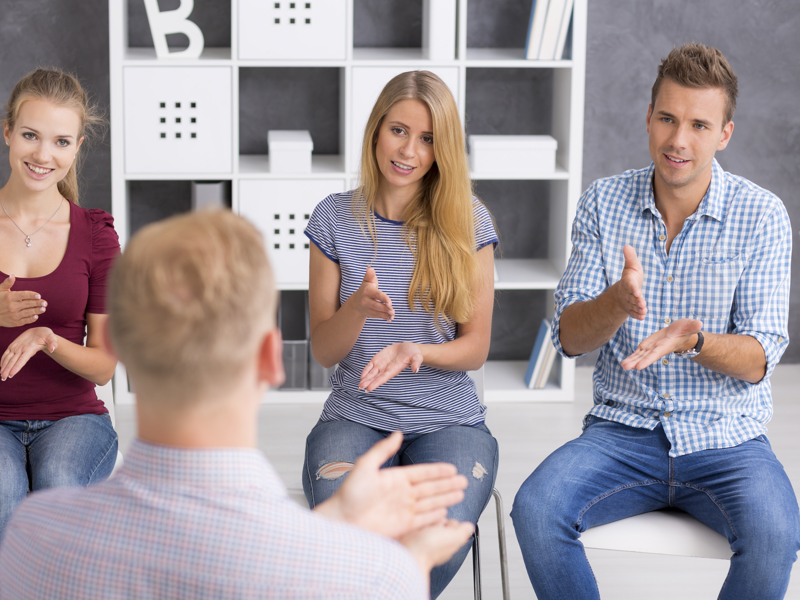 The Level 1 Award is a beginner's course and is designed to teach learners to communicate with deaf people in British Sign Language (BSL) on a range of topics that involve simple, everyday language use. They will gain basic skills and confidence in production and reception of BSL.
Who is the course for?
those who want to learn basic language skills to communicate simple conversations with deaf people
those who want to learn new language skills as part of a programme of study
those who want to progress to more advanced study and/or employment using BSL in the future
those who are studying for personal development
parents, family, friends or colleagues of deaf people.
Learners are required to hold a level 1 qualification in English (GCSE, Functional Skills or equivalent) or to successfully complete an English comprehension test at Level 1
You will be assessed through a variety of methods within the classroom (activity, group work, photographic and video) and in conjunction with a final recorded practical examination in each unit.
Unit BSL101 is internally assessed by the teacher.
Units BSL102 and BSL103 are externally assessed by a Signature assessor.
As a student on the programme, you will have weekly tutorials and receive feedback to discuss your progress and to set achievement targets. All our programmes are planned around your individual learning needs, with every student having a timetable that clearly identifies the sessions that will be taught. You will be assigned a Programme Lead who will support you throughout your time in college.
All students are expected to attend all of their timetabled sessions on time, unless prior agreement has been made and agreed with their tutor. For qualification classes the expectation is a minimum of 85% attendance. If a student arrives more than ten minutes late for class they may be asked to leave. If a student is absent for three consecutive weeks without notice they will automatically be withdrawn from the course.
At the end of the qualification, learners will be able to:
understand and use a limited range of simple words and sentences in BSL
take part in simple, everyday conversations in BSL
give and follow simple directions or instructions in BSL
give and follow simple familiar statements or descriptions in BSL
Related Features
Event 17-05-2023
May Open Event - Highbury & North Harbour
Check out all the fantastic adult & vocational opportunities available at our Highbury & North Harbour Campuses by coming along to our next open event on Wednesday 17 May, 4.30-7.30pm.
NEWS 14-12-2022
More choice to find the route that's right for you!
Our exciting journey has taken a giant leap forward! This new website is the result of Highbury and Portsmouth College's official merger, an ambitious move which is already creating significant benefits for the city and region.