A Level Biology
Course Code: Q100152
Key Information
Course type

A Levels

Campus:

Sixth Form Campus

Start Date:

Sept 23

Duration:

Two years

Attendance:

Full-time

16-18 school leaver fee:

Free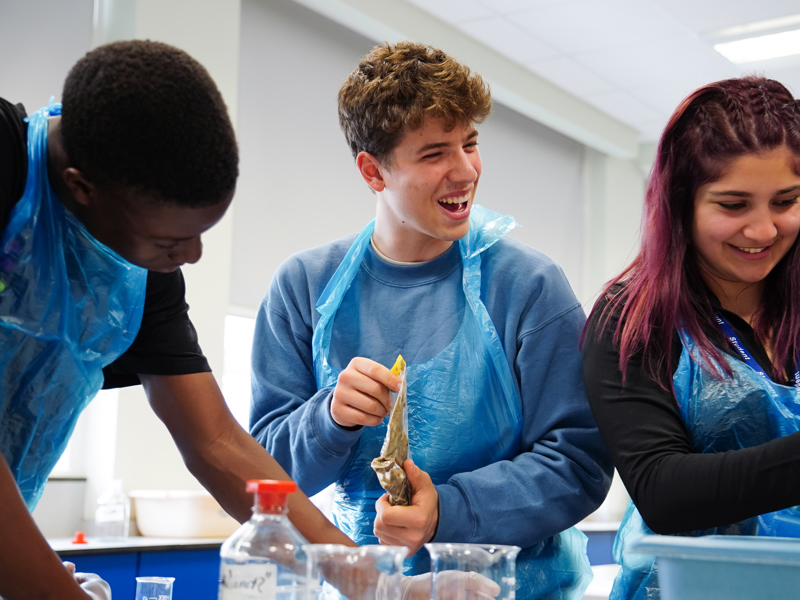 For those who have an interest in the natural world and how it works, biology is the study of life and living organisms, including their physical structure, chemical processes, molecular interactions, physiological mechanisms, development and evolution.
Units include:
core concepts of biology
biodiversity, classification and physiology
energy for life
continuity of life
requirements for life
optional unit in neurobiology and behaviour.
You will develop skills to allow independent learning and problem solving – a crucial element of being successful in this pure science subject. Practical work will be emphasised and you will be supported to complete the course with a practical endorsement alongside your A Level qualification. You will also have the opportunity to visit the New Forest to carry out ecological investigations as well as attending events at different universities.
The options of work experience available alongside the Extended Project Qualification, allow you to develop additional skills which will be useful for university and apprenticeship applications.
A minimum of five GCSEs at grade 4 or above including English language. You will also need grade 5 or above in GCSE maths, and grade 6 or above in biology and one other GCSE science subject, or 6s in GCSE double science.
You will have a 9.55am start, one lesson in the morning, one in the afternoon and a guaranteed 4pm finish. You will also have at least one morning and one afternoon per week free for private study.
You could progress to university or straight to employment, particularly in medicine, dentistry and veterinarian sciences, as well as biochemistry, marine biology, bioengineering and many more non-science related subjects.
Related Features
NEWS 14-12-2022
More choice to find the route that's right for you!
Our exciting journey has taken a giant leap forward! This new website is the result of Highbury and Portsmouth College's official merger, an ambitious move which is already creating significant benefits for the city and region.