Access to HE Diploma (Health & Human Sciences) - classroom full-time for Adults
Course Code: P227450
Key Information
Course type

Access to Higher Education

Campus:

Highbury Campus

Start Date:

Sept 23

Duration:

One year

Attendance:

Full-time

Adult fee:

£3,244 + £140 registration fee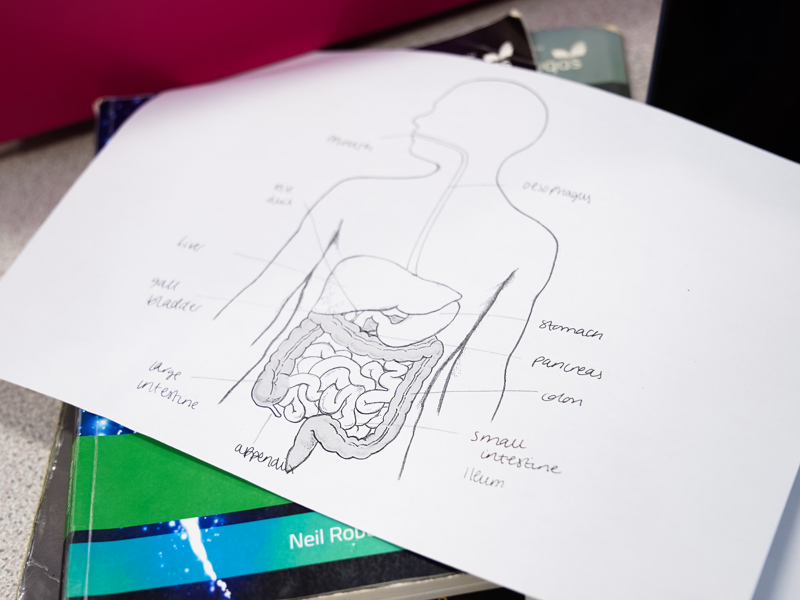 This course is suitable for adult returners to learning or those with few or no traditional qualifications to help you prepare for higher education and university. You are free to study different subject combinations according to the entry requirements of the university of your choice. Students from our Access to Higher Education courses have moved on to many of the country's universities, including Southampton, Warwick, York, Manchester, various London HEIs, Portsmouth, Surrey and Sussex.
The subjects most suited to your choice of career and/or higher education qualification are:
Nursing & Midwifery:
human biology
health studies
psychology or further biology
sociology.
Social work:
human biology
health studies
psychology
sociology.
Human sciences:
human biology
biology
chemistry
health studies
psychology
physics
sociology
statistics.
You will be advised at interview as to which subjects you should choose by staff who have vast experience in a wide array of career areas and excellent contacts with a host of local and national higher education providers, including many universities.
The programme includes weekly study skills sessions and Level 3 English to prepare you for higher education, including group and one-to-one support tutorials.
If you're a UK resident aged 19 or over then you may have pay your own fees but you can apply for the government backed Advanced Learner Loan. This will be paid back in monthly instalments but the payments only begin once you've finished the Access to HE diploma and are earning over over a certain amount - please check here for up-to-date details.
Ideally, once you've finished the Access to HE diploma you'll then go on to complete a higher education (HE) qualification, such as a degree course. The outstanding balance of your Advanced Learner Loan will then be written off.
You will achieve a nationally recognised Access certificate, giving you the confidence to go on to university. The `QAA Approved' Access certificate is validated by one of the leading Awarding Bodies (OCN London) and is an entry qualification to universities and colleges across the United Kingdom. In addition, you can gain certificates in GCSE English and maths.
GCSEs at grade C (4) or above in maths and English are required. You will also be asked to complete diagnostic assessments in both maths and English to establish that you are ready to study at Level 3. In addition, students need good motivation and a commitment to complete the diploma and proceed on to a degree or other higher education qualification locally or elsewhere throughout the UK.
As part of the interview process, you will be required to undertake diagnostic assessments at Level 2 in maths and English and produce a piece of free writing.
The course is taught by a mixture of classroom teaching, key skills, tutorials, assignments and self-directed study. You will have a variety of assessment methods including essays, presentation, seminars and time-constrained assignments.
You are required to attend three to four days a week, in a combination of mornings and afternoons (please note chemistry and physics are only available as daytime study). All students are expected to attend tutorials one afternoon a week.
Students wanting to study GCSE English or maths will attend these classes to fit in with their main access timetable - a variety of choices will be offered.
Please note, we also offer a part-time evening version of this course.
Degree titles that you might progress on to include:
criminology
dental nursing
human physiology
midwifery
nursing
occupational therapy
ODP
paramedic science
physiotherapy
podiatry
psychology
radiography
social work
Related Features
Event 17-05-2023
May Open Event - Highbury & North Harbour
Check out all the fantastic adult & vocational opportunities available at our Highbury & North Harbour Campuses by coming along to our next open event on Wednesday 17 May, 4.30-7.30pm.
NEWS 14-12-2022
More choice to find the route that's right for you!
Our exciting journey has taken a giant leap forward! This new website is the result of Highbury and Portsmouth College's official merger, an ambitious move which is already creating significant benefits for the city and region.
NEWS 07-10-2022
Healthcare training to a 'T' at Highbury Campus Tower
A healthcare training suite for T Level students has been opened at City of Portsmouth College by Penny Mordaunt MP.
"Being a course rep has helped me to be more confident. I am part of a group where my opinion matters, and our goal is to make college the best it can be for everyone."
Alaa Asad
Health & Social Care Course Rep
NEWS 08-02-2022
Pharmacy apprentices build future at QA Hospital
As we celebrate National Apprenticeship Week, a group of pharmaceutical technicians are sharing why an apprenticeship is helping them to build their future in the NHS.
NEWS 21-03-2022
Employers join College to help shape new T Level qualifications
Employers from across the Solent joined City of Portsmouth College to help shape the new T Level qualifications being launched this September.