Level 2 Property Maintenance Operative Apprenticeship Standard
Course Code: P168374
Key Information
Course type

Apprenticeships

Campus:

North Harbour Campus

Start Date:

Flexible

Duration:

13 months

Attendance:

Flexible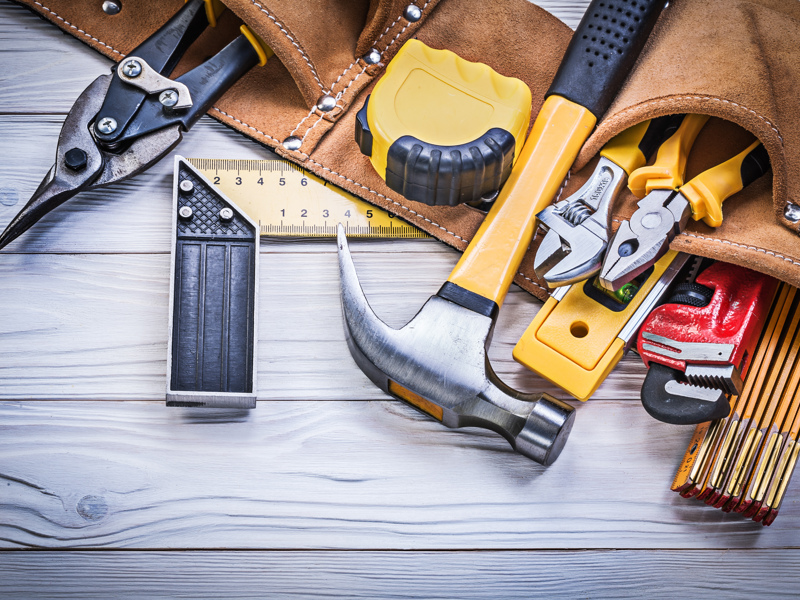 For anyone interested in optimising property conditions and quality, ensuring that buildings are kept in a safe state of repair. They will understand the mechanism of buildings including electrical, plumbing, plant, safety systems and equipment.
Units include:
understanding basic carpentry, electrical, plumbing and decorating
complying with organisational safety, policies and procedures, identifying and reducing hazards
the safe use of hand tools including screwdrivers, power drills, pliers and paper strippers
demonstrating and implementing energy, environment and sustainable practices.
You will learn a broad range of skills covering all construction trades specific to domestic and commercial properties. Working across the fabric, power and heat of buildings you will learn new techniques that are cost effective, efficient and safe to carry out. You'll also learn to provide first and immediate response to fault finding, while maximising quality and ensuring cost effectiveness.
To successfully complete the apprenticeship, you will need both maths and English at grade 2 or above, or Functional Skills Level 1. If necessary, these can be studied at College alongside your apprenticeship.
Learning and assessment
You will build a portfolio of work and workplace assessors will be in regular contact to provide support, and to arrange onsite visits to observe your ability and skills in your daily role. It is important for you to take ownership of your own learning by seeking out opportunities to gain new skills on the job with your employer. Learning in college will be delivered through a mixture of classes, work-related activities and independent study and research.
College attendance is one day a week. Your assessor will liaise with you to set up mutually convenient times for consultation and assessment visits at your place of work. It is a government requirement for you to spend 20% of your apprenticeship working towards your off-the-job learning which can consist of college attendance, homework/coursework, project related work, employer training, mentoring, and coaching – plus a number of other tasks (more information can be shared).
This apprenticeship could lead to a higher-level course or apprenticeship within the property industry or progression within the property maintenance industry.
Related Courses
Apprenticeships
Level 3 Refrigeration, Air Conditioning and Heat Pump Engineering Technician Apprenticeship Standard
Find out more
Related Features
Event 17-05-2023
May Open Event - Highbury & North Harbour
Check out all the fantastic adult & vocational opportunities available at our Highbury & North Harbour Campuses by coming along to our next open event on Wednesday 17 May, 4.30-7.30pm.
NEWS 14-12-2022
More choice to find the route that's right for you!
Our exciting journey has taken a giant leap forward! This new website is the result of Highbury and Portsmouth College's official merger, an ambitious move which is already creating significant benefits for the city and region.