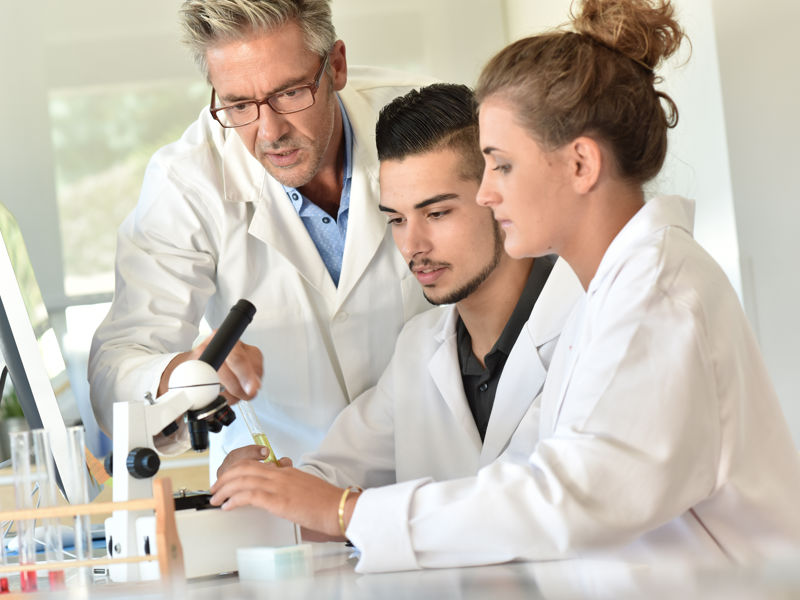 Science is the systematic study of the physical and natural world through observation and experimentation.
This GCSE (grades 9–1, where 9 is the highest grade) in Combined Science consists of 3 externally examined subject areas. The qualification is divided into the following components (students must complete all six assessments, 2 exams per subject area):
Biology: Cell biology, Organisation, Infection and response, Bioenergetics, Homeostasis and response, Inheritance, variation and evolution, Ecology
Chemistry: Atomic structure and the periodic table, Bonding, structure, and the properties of matter, Quantitative chemistry, Chemical changes, Energy changes, The rate and extent of chemical change, Organic chemistry, Chemical analysis, Chemistry of the atmosphere, Using resources
Physics: Energy, Electricity, Particle model of matter, Atomic structure, Forces, Waves, Magnetism and electromagnetism
The aims and objectives of the qualification are to enable students to:
Develop the ability to think scientifically.
Develop experimental skills and strategies.
Apply the cycle of collecting, presenting and analysing data.
Understand and apply scientific vocabulary, quantities, units, symbols and nomenclature.