More choice to find the route that's right for you!
PUBLISHED 14-12-2022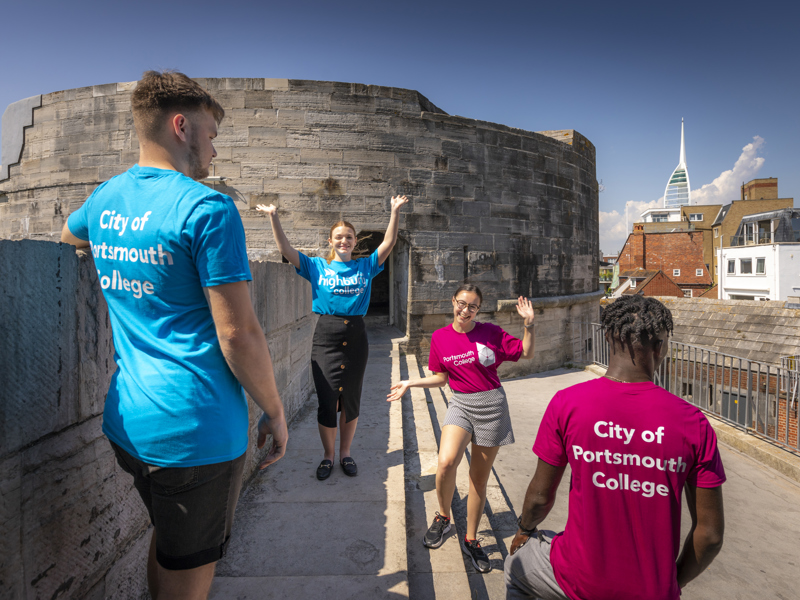 Our exciting journey has taken a giant leap forward! This new website is the result of Highbury and Portsmouth College's official merger, an ambitious move which is already creating significant benefits for the city and region.
Taking the best of the previous Highbury and Portsmouth College websites, this new site features our fabulous array of courses which can be blended and tailored to meet your own highly individual needs.
At City of Portsmouth College, we inspire and empower all our students to find their place in the world by fulfilling their individual academic and vocational passions in a College that's diverse, welcoming and inclusive for all learners, their families, employers and staff. 
That's because we recognise that everyone is different, and we celebrate those differences, the unique qualities which make you who you are. Whatever your individual talents, we help bring out the very best in you.
City of Portsmouth College gives students of all ages even greater flexibility with their programmes and access to dedicated subject facilities at the different campus locations – Highbury, Sixth Form, North Harbour and Arundel. 
Ours is a uniquely flexible curriculum offer within the city of Portsmouth, comprising A Levels, vocational diplomas, apprenticeships and higher education qualifications.
An Apple Distinguished School, we're one of fewer than 500 centres worldwide to receive this honour for using Apple technology to inspire creativity, collaboration and critical thinking.
Our sixth form timetable is unique too, with just two sessions a day.
And at our North Harbour Campus, we boast the UK's only Net Zero training hub of its type. 
At City of Portsmouth College we can help you find your place in the world.
Find out more at one of our regular open events. We can't wait to meet you!
May Open Event - Highbury & North Harbour
Check out all the fantastic adult & vocational opportunities available at our Highbury & North Harbour Campuses by coming along to our next open event on Wednesday 17 May, 4.30-7.30pm.
Find out more