GCSE Maths for Adults
Course Code: P114092
Key Information
Course type

GCSEs & Functional Skills

Campus:

Highbury Campus

Start Date:

Sept 23

Duration:

One year

Attendance:

Part-time

Adult fee:

Free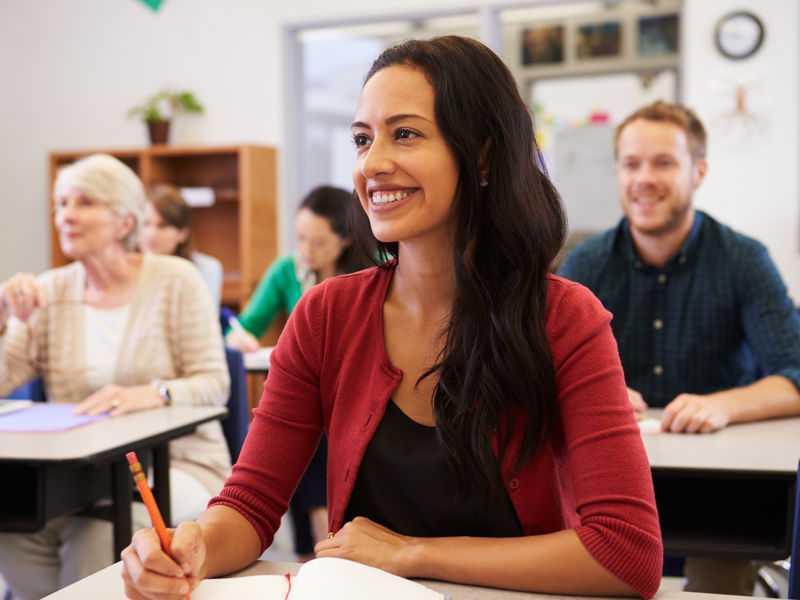 This course is for anyone wishing to improve their mathematical skills and gain a nationally recognised qualification, which is a frequent requirement of employers and an entry requirement for many institutions of higher education.
You will study the comprehensive and varied syllabus of the Edexcel GCSE Mathematics (9-1). There are two tiers of entry, Higher and Foundation. Learners will be advised which tier is more suitable.
The course covers statistics, numbers, geometry and algebra.
All applicants will be required to undertake an interview and a diagnostic assessment. Successful applicants will need to buy a scientific calculator, mathematical drawing equipment and a text book. Advice on these will be given in the first lesson.
There will be two exams held in June. All part-time learners starting their course in September will be allocated a tutor who can provide support and guidance. You will be expected to complete up to two hours' homework each week.
One day or one evening session per week as follows:
Wednesday: 5pm-7pm or 5.15pm-7.15pm
Thursday: 10.30am-1.45pm or 12.30pm-3.15pm.
GCSE maths is useful for all subject areas where there is a numeracy requirement and is a significant qualification for career opportunities. Numerical skills are important in most jobs. Learners can also progress to AS maths if a suitable grade is obtained.
Related Features
NEWS 14-12-2022
More choice to find the route that's right for you!
Our exciting journey has taken a giant leap forward! This new website is the result of Highbury and Portsmouth College's official merger, an ambitious move which is already creating significant benefits for the city and region.
NEWS 15-11-2022
The race is on for A Level student Alex
A Level student Alex Smart is through to a national cross-country event after being placed sixth out of 61 in a regional heat.
NEWS 30-03-2023
TECH:TRUCK - it's time to get onboard with your future
The College is excited to announce the launch of TECH:TRUCK, the brand new mobile education and technology roadshow with the wheels set firmly in motion for a busy inaugural year touring local schools and community events.