English language skills at the heart of a new college course for Ukrainian refugees
PUBLISHED 14-08-2023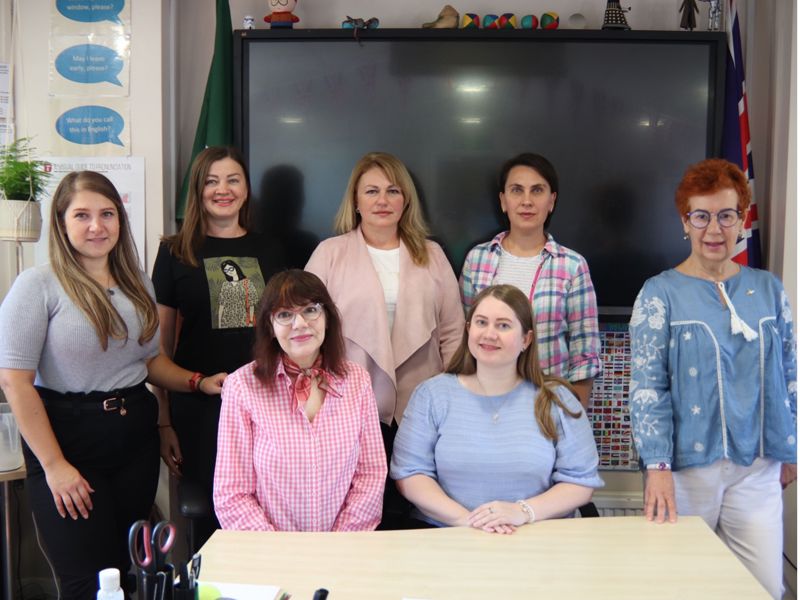 City of Portsmouth College is playing a leading role in the re-training of Ukrainian and other professionals to be able to use their teaching skills in the community.
We've teamed up with Hampshire County Council to deliver a special CELTA course in teaching English to speakers of other languages.
The first group have just successfully completed their month-long studies at the college's Arundel Campus.
Predominantly from the Ukraine, all the students have moved to the UK over the past few years. They had nothing but praise for the time they have spent developing their skills as teachers.
Sabina Rashkovska, who moved to the UK in August 2022, said: "I took this course to develop my skills and gain access to more job opportunities. The college has exceeded all of my expectations, the tutors are brilliant, and I am grateful to all the staff."
Many of the students were previously teachers in the Ukraine and have taken this opportunity to develop their skills and help other people whose first language is not English during their time here in the UK.
Liudmyla Berezova came to the UK with her son in April 2022 and has been teaching for her whole career.
"I'd like to teach fellow refugees using the qualification I gain from this course, because I am also a refugee and understand their problems."
CELTA Programme Lead and Main Course Tutor Andrew Tyrrell said: "It has been a pleasure training these dedicated professionals and watching them use their skills and knowledge to engage and educate the students.
"The CELTA course at City of Portsmouth College has a 100% success rate and has been able to help people get teaching jobs around the country, online and overseas as well as enabling them to set up in their own teaching businesses.
"This is another brilliant way that we are able to help the community and provide English teachers for those who want to learn, integrate and feel confident and productive in their new environment."
Are you interested in taking part in a CELTA course? Find out more here.