Level 1 Award in Employability Skills for Adults
Course Code: Q269813
Key Information
Course type

Preparation for Work

Campus:

Highbury Campus

Start Date:

Various

Duration:

1 year

Attendance:

Part-time

Fees:

Free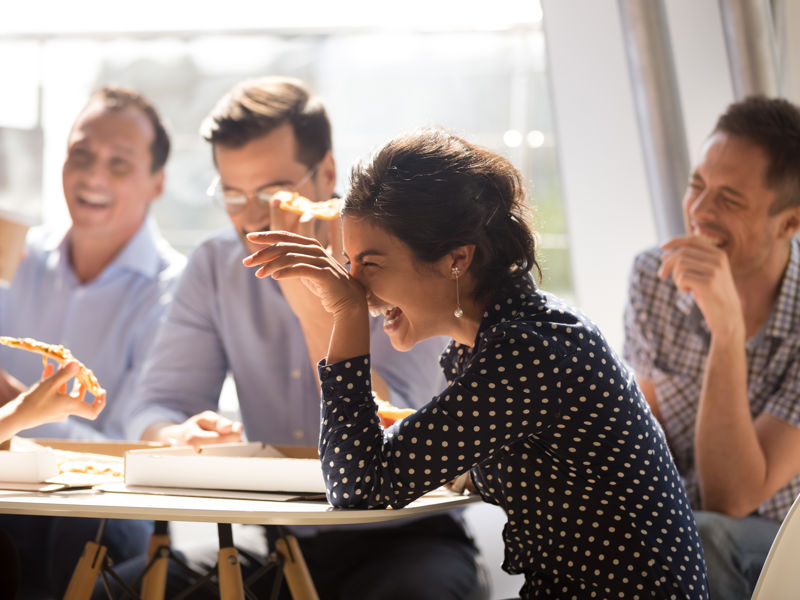 This qualification aims to develop and enhance skills you need for the working environment. It will also improve your confidence and communication skills in order to prepare you for employment or for a change in employment.
Units may include:
understanding mindset
job application skills
writing a cv
coping with change
problem solving at work
job search skills
working in a team.
Please note, this course is taught in various locations.
There are no formal entry requirements to join this course. 
Classes are three hours long, held over a week over a 12-week period. 
Your progress will be assessed by your lecturer through participation in group discussions and activities. 
School Leavers under the age of 19 do not have to pay fees on any full time courses, though may have to pay for their second year if turning 19 during their studies. If you're aged 19 or over you might qualify for an Advanced Learner Loan. It's easy to apply for and you won't have to pay anything back until you're earning over £25,000. If you are studying a part-time course and you receive one of the following benefits, or you depend financially on someone who does, you may be entitled to have your tuition fees waived: Job Seekers Allowance, Income Support. You will, however, have to pay any awarding body/assessment fees (unless you are on a first full level 2 course). * If you are in receipt of Working Tax Credit or receive other allowances, you may be eligible to claim concessionary rates. If you are entitled to a fee concession you will be asked to provide proof of your entitlement. It is essential that you inform us if your entitlement changes at any time during your course.
Level 1 Award in Employability Skills for Adults
16-18 Tuition Fee:
Not Available
Related Features
Event 11-10-2023
October open events
Check out all the fantastic opportunities available, including more exciting new T Levels, by coming along to our next cross-campus open events, from 4.30-7.30pm on 11 and 12 October.
NEWS 21-09-2022
Graduation ceremony 2022
Portsmouth Cathedral has provided a stunning backdrop for our annual graduation ceremony.
NEWS 15-11-2022
The race is on for A Level student Alex
A Level student Alex Smart is through to a national cross-country event after being placed sixth out of 61 in a regional heat.
"The Industry Placement gave me an insight into what to expect for a Digital Marketing career. I was able to build on my skills and gain experience which helped me build a better image for the future and ultimately motivated me to complete my course and pursue a career in Digital Marketing."
Cristina Edwards
Level 3 Business
Placement provider: KSM Telecom
NEWS 14-12-2022
More choice to find the route that's right for you!
Our exciting journey has taken a giant leap forward! This new website is the result of Highbury and Portsmouth College's official merger, an ambitious move which is already creating significant benefits for the city and region.
NEWS 17-08-2023
Celebrating a return to pre-pandemic results
Jubilant students and staff are celebrating a return to pre-pandemic performances for A Level and Level 3 results released today.