Level 1 Diploma in Plumbing
Course Code: P198226
Key Information
Course type

Vocational

Campus:

North Harbour Campus

Start Date:

Sept 23

Duration:

One year

Attendance:

Full-time

16-18 school leaver fee:

Free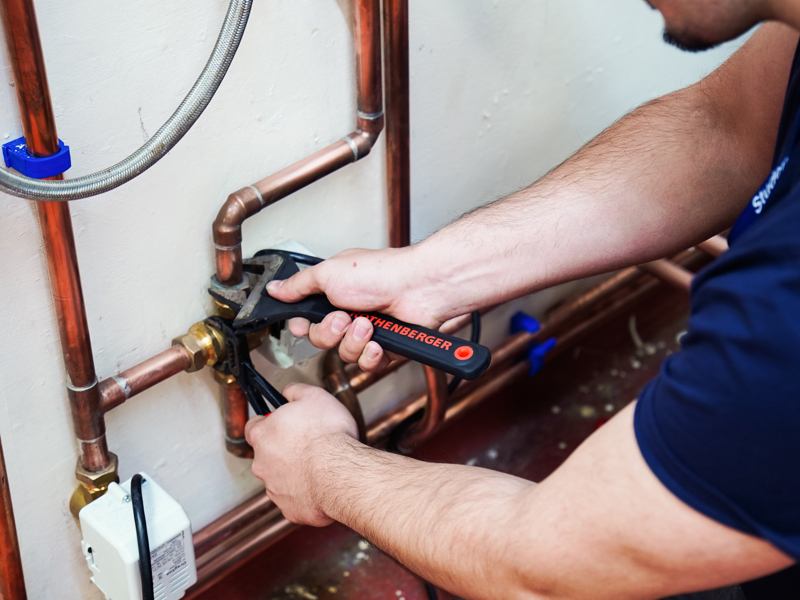 For those who want to enter the plumbing industry. The course enables you to focus on maths and English, while building skills, knowledge and confidence to take you forward into the Level 2 course. You may have the opportunity to complete some Level 2 units in preparation for the Level 2 course.
Units include:
safe working practices
how to communicate with others
applying environmental protection measures.
Manufacturers and industry specialists will showcase the latest developments in plumbing and environmental technology, you will go on industry visits and have the chance to work on live projects. You will also complete 30 hours of work experience within the industry.
You will need four GCSEs grade 3 or above, including maths and English and preferably a science.
You will learn in our well-equipped workshops, backed up by classroom sessions, which will help to underpin your knowledge of the subject. Following the completion of each unit you will take an on-line examination.
This course is a one-year course. You will be required to attend two full days for 34 weeks, plus two block weeks for practical assessment to be arranged with your tutor. Maximum attendance is required to ensure success.
You could progress to a Level 2 Diploma in Plumbing or into an apprenticeship.
Related Features
Event 17-05-2023
May Open Event - Highbury & North Harbour
Check out all the fantastic adult & vocational opportunities available at our Highbury & North Harbour Campuses by coming along to our next open event on Wednesday 17 May, 4.30-7.30pm.
NEWS 14-12-2022
More choice to find the route that's right for you!
Our exciting journey has taken a giant leap forward! This new website is the result of Highbury and Portsmouth College's official merger, an ambitious move which is already creating significant benefits for the city and region.