Level 2 Plastering Apprenticeship Standard for Adults
Course Code: P260811
Key Information
Course type

Apprenticeships

Campus:

North Harbour Campus

Start Date:

Flexible

Duration:

Two years

Attendance:

Flexible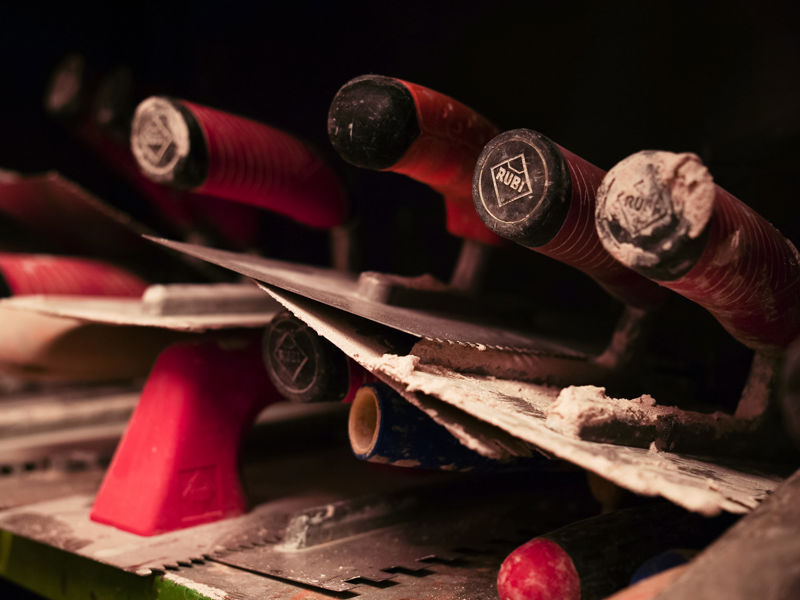 Ideal for those who have an interest in plastering but no formal training.
Units include:
health and safety hazards, current regulations and legislation
health and safety legislation, codes of practice and safe working practices, including working at heights
high-quality customer service as well as different communication methods
construction methods, insulation, facilities, fire protection and damp proofing
considerations before completing plastering work
dry lining materials, methods, and finishes
mortars and finishes
render systems
The broad purpose of this occupation is to apply layers of plaster onto walls, floors and ceilings. During this apprenticeship, you will be flexible and hands-on. As well as varied technical abilities, you will develop the functional and personal skills required for the job.
To successfully complete the apprenticeship, you will need both maths and English at grade 2 or above, or Functional Skills Level 1. If necessary, these can be studied at College alongside your apprenticeship.
You will build a portfolio of work and workplace assessors will be in regular contact to provide support, and to arrange on-site visits to observe your ability and skills in your daily role. It is important for you to take ownership of your own learning by seeking out opportunities to gain new skills on the job with your employer. Learning in College will be delivered through a mixture of classes, work-related activities and independent study and research. Your final grade will be determined by collective performance in the three assessments in the endpoint assessment.

1: online knowledge-based tests.
2: skills test (knowledge and behaviours are observed in the workplace)
3: professional discussion (to demonstrate that you can apply the broad range of knowledge, skills and behaviours in the Standard).
College attendance is one day a week, usually a Friday. Your assessor will liaise with you to set up mutually convenient times for consultation and assessment visits at your place of work.

You will spend 6 hours of your apprenticeship working towards your off-the-job learning, which can consist of college attendance, homework/coursework, project related work, employer training, mentoring, and coaching – plus a number of other tasks (more information can be shared).
You could move onto higher level full-time courses or into full-time employment within plastering.
Related Features
Event 17-05-2023
May Open Event - Highbury & North Harbour Campuses
Check out all the fantastic adult & vocational opportunities available at our Highbury & North Harbour Campuses by coming along to our next open event on Wednesday 17 May, 4.30-7.30pm.
NEWS 14-12-2022
More choice to find the route that's right for you!
Our exciting journey has taken a giant leap forward! This new website is the result of Highbury and Portsmouth College's official merger, an ambitious move which is already creating significant benefits for the city and region.