GCSE Combined Science for Adults
Course Code: Q271198
Key Information
Course type

GCSEs & Functional Skills

Campus:

Highbury Campus

Start Date:

Sept 23

Duration:

35 weeks

Attendance:

Part-time

Adult fee:

TBC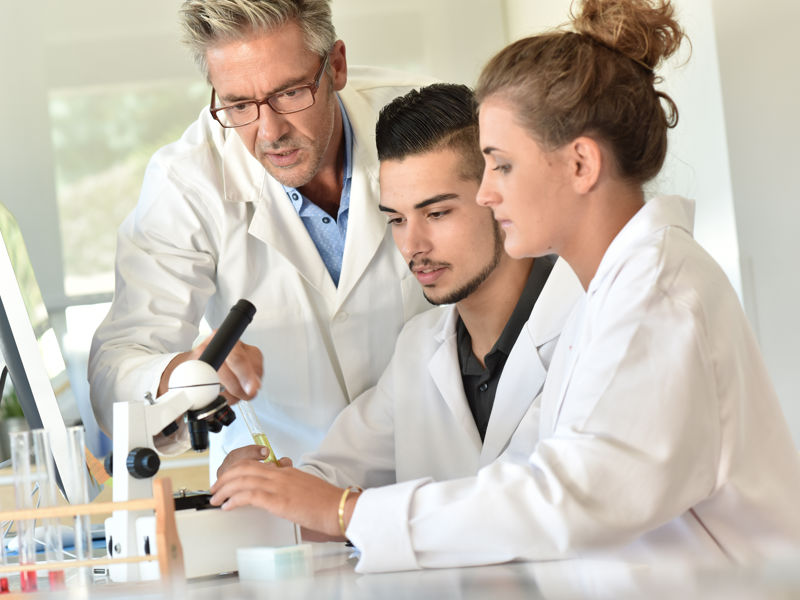 Science is the systematic study of the physical and natural world through observation and experimentation.
This GCSE (grades 9–1, where 9 is the highest grade) in Combined Science consists of 3 externally examined subject areas. The qualification is divided into the following components (students must complete all six assessments, 2 exams per subject area):
Biology: cell biology, organisation, infection and response, bioenergetics, homeostasis and response, inheritance, variation and evolution, ecology
Chemistry: atomic structure and the periodic table, bonding, structure, and the properties of matter, quantitative chemistry, chemical changes, energy changes, The rate and extent of chemical change, organic chemistry, chemical analysis, chemistry of the atmosphere, using resources
Physics: energy, electricity, particle model of matter, atomic structure, forces, waves, magnetism and electromagnetism
The aims and objectives of the qualification are to enable students to:
develop the ability to think scientifically
develop experimental skills and strategies
apply the cycle of collecting, presenting and analysing data
understand and apply scientific vocabulary, quantities, units, symbols and nomenclature.
Learners are required to hold a minimum of level 1 qualifications in English and maths (GCSE, Functional Skills or equivalent) or to successfully complete English comprehension and maths reasoning tests at Level 1.
Full attendance is required at classes, homework is set, there is a minimum expectation that learners will match classroom hours with independent study hours.
Your progress will be assessed throughout the course using a variety of methods within the classroom (required practical activity, group discussion, group work, lab work, etc.). At the end of the course (normally May/June), you will complete a series of final written examinations, 2 in each subject area (Physics, Chemistry, Biology) which are externally marked/graded by the awarding body (AQA). Results are released in August.
All students are expected to attend all of their timetabled sessions on time, unless prior agreement has been made and agreed with their Tutor. For qualification classes the expectation is a minimum of 85% attendance. If a student arrives more than ten minutes late for class they may be asked to leave. If a student is absent for three consecutive weeks without notice they will automatically be withdrawn from the course.
Those wanting to progress into further/higher education for studies and/or a career in science, chemistry, medicine, pharmacology, forensic science, teaching etc
Related Features
NEWS 14-12-2022
More choice to find the route that's right for you!
Our exciting journey has taken a giant leap forward! This new website is the result of Highbury and Portsmouth College's official merger, an ambitious move which is already creating significant benefits for the city and region.
NEWS 30-03-2023
TECH:TRUCK - it's time to get onboard with your future
The College is excited to announce the launch of TECH:TRUCK, the brand new mobile education and technology roadshow with the wheels set firmly in motion for a busy inaugural year touring local schools and community events.