The race is on for A Level student Alex
PUBLISHED 15-11-2022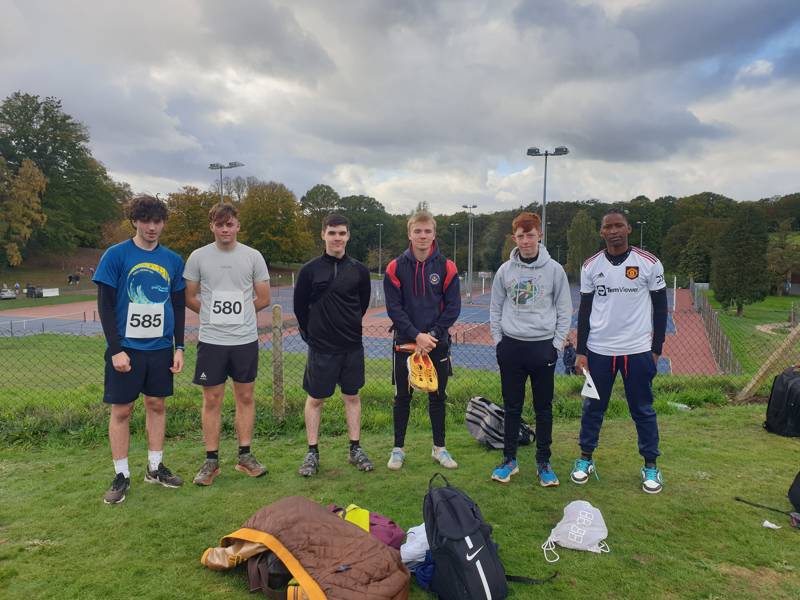 A Level student Alex Smart is through to a national cross-country event after being placed sixth out of 61 in a regional heat.
The 16-year-old was among six students from the College taking part in the Association of Colleges' 5kms race at Southampton Outdoor Sports Centre.
He's now earned himself a place representing the Southeast region in the AOC National College Championships in Nottingham next April.
Alex, who comes from Drayton and is a former pupil at Purbrook Park School, has been running for around five years and a member of City of Portsmouth Athletic Club for three years.
He trains six times a week!
"My dad used to run when he was younger and my sister does too," he said. "I've won school races before but since I joined City of Portsmouth AC I've met a lot of other good runners who compete at national and international events.
"One of my goals this year is to win more competitive races – running is just a break from everything else. I really enjoy it."
Currently studying maths, economics and politics A Levels, Alex's career goal is to work in finance.
He was joined in the regional heat by fellow students Jack Maker, Oli Hawen, Max Williams, Connor Adams and Tinotendo Blessing Kamere.
"Apart from their studies, our students also have the opportunity to develop their confidence and skills ready for the next step in their careers by taking part in many events throughout the year," said Sports Centre Supervisor Dean Brown.
"It was great that Alex qualified but they all ran superbly well and were a credit to the college."
Our photo shows, from left, Jack Maker, Oli Hawen, Max Williams, Connor Adams, Alex Smart and Tinotendo Blessing Kamere.