A Level Business
Course Code: Q100022
Key Information
Course type

A Levels

Campus:

Sixth Form Campus

Start Date:

Sept 23

Duration:

Two years

Attendance:

Full-time

16-18 school leaver fee:

Free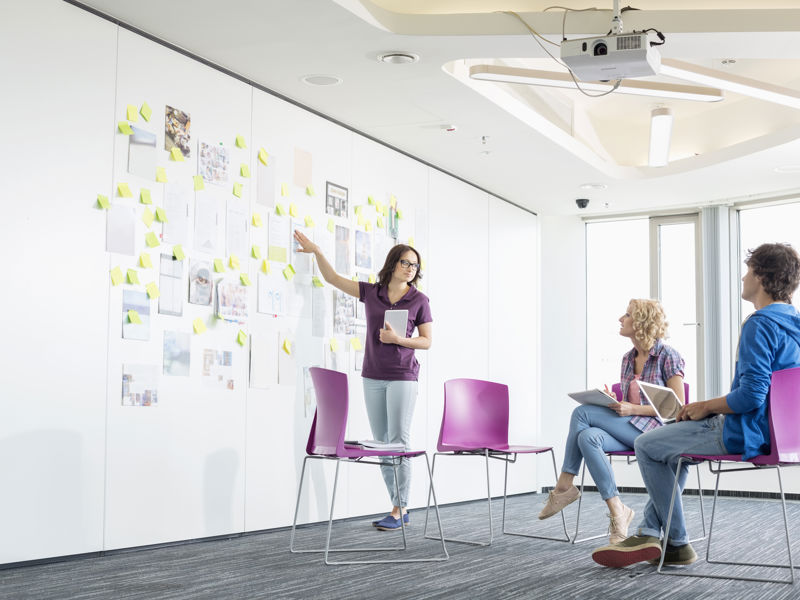 This exciting and dynamic subject offers you the opportunity to develop key life skills. You will explore a diverse range of companies in various markets; from planning and financing a business, through to managing a company, and developing strategies to succeed in the fast-paced business environment.
Units include:
business objectives and strategy
entrepreneurship
marketing
finance
human resources
how and why a business is set up in local, national and international marketplaces
how firms define their objectives
how technology, social media, environmental and ethical concerns influence strategic decision making in the national and global marketplace.
You will improve your analytical and communication skills and your expertise will be developed in reviewing data, observing business patterns and drawing logical conclusions.
You can even learn how to set up and run your own business or enterprise through Unloc and take part in work experience or volunteering.
A minimum of five GCSEs at grade 4 or above, including a grade 4 or above in GCSE English and maths.
You will have to take three exams, which you will sit at the end of your second year.
You will have a 9.55am start, one lesson in the morning, one in the afternoon and a guaranteed 4pm finish. You will also have at least one morning and one afternoon per week free for private study.
You could progress to work in retail, human resources, finance and marketing, as well as a host of other careers. Many students become accountants, bookkeepers, business managers, management analysts, teachers and lecturers.
Related Features
Event 17-05-2023
May Open Event - Highbury & North Harbour Campuses
Check out all the fantastic adult & vocational opportunities available at our Highbury & North Harbour Campuses by coming along to our next open event on Wednesday 17 May, 4.30-7.30pm.
NEWS 15-11-2022
The race is on for A Level student Alex
A Level student Alex Smart is through to a national cross-country event after being placed sixth out of 61 in a regional heat.
NEWS 14-12-2022
More choice to find the route that's right for you!
Our exciting journey has taken a giant leap forward! This new website is the result of Highbury and Portsmouth College's official merger, an ambitious move which is already creating significant benefits for the city and region.
"The Industry Placement gave me an insight into what to expect for a Digital Marketing career. I was able to build on my skills and gain experience which helped me build a better image for the future and ultimately motivated me to complete my course and pursue a career in Digital Marketing."
Cristina Edwards
Level 3 Business
Placement provider: KSM Telecom
NEWS 21-09-2022
Graduation ceremony 2022
Portsmouth Cathedral has provided a stunning backdrop for our annual graduation ceremony.