ESOL for all levels (part-time) for Adults
Course Code: P201479
Key Information
Course type

English for Speakers of Other Languages (ESOL)

Campus:

Arundel Campus

Start Date:

Sept 23

Duration:

One year

Attendance:

Part-time

Adult fee:

£460* (*fee reductions may apply)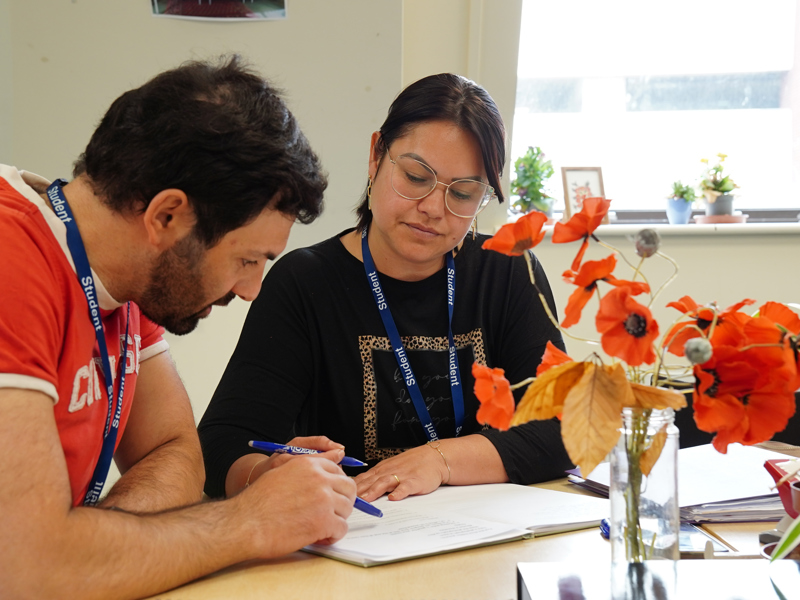 This course helps you improve your English language knowledge and develops the skills needed for future training and work.
ESOL courses are for adults whose first language is not English.
You need to be aged at least 19 at the start of the course and be living permanently in the UK.
Our part-time ESOL courses cover a range of levels, including:
beginner
elementary
pre-intermediate
intermediate
upper Intermediate.
Depending on your level, you will study reading, writing, speaking and listening in the English language.
Higher levels included grammar and vocabulary, introducing yourself, spelling and writing skills, completing application forms and learning useful language to help you in everyday life outside the College.
You may also study maths and IT skills to prepare you for work.
Once you apply, we will access your current English level to make sure you are in the correct class.
You do not need any qualifications to join this programme. You will be given an initial assessment at interview before you join the class to check your current level.
You will be given assessments at the end of every unit.
Typically, this part-time course would be one class per day for two days per week (morning, afternoon or evening). Average class size: 12 (maximum 14). Full attendance is expected at classes, events and visits.
You can progress through the ESOL Levels to gain various accredited qualifications
Related Features
Event 17-05-2023
May Open Event - Highbury & North Harbour
Check out all the fantastic adult & vocational opportunities available at our Highbury & North Harbour Campuses by coming along to our next open event on Wednesday 17 May, 4.30-7.30pm.
NEWS 14-12-2022
More choice to find the route that's right for you!
Our exciting journey has taken a giant leap forward! This new website is the result of Highbury and Portsmouth College's official merger, an ambitious move which is already creating significant benefits for the city and region.
NEWS 18-08-2022
Jubilant students celebrate record A Level results
Students and staff are celebrating record A Level results today, with a remarkable 99% pass rate.