Level 1 Diploma in Professional Cookery
Course Code: P221480
Key Information
Course type

Vocational

Campus:

Highbury Campus

Start Date:

Sept 23

Duration:

One year

Attendance:

Full-time

16-18 school leaver fee:

Free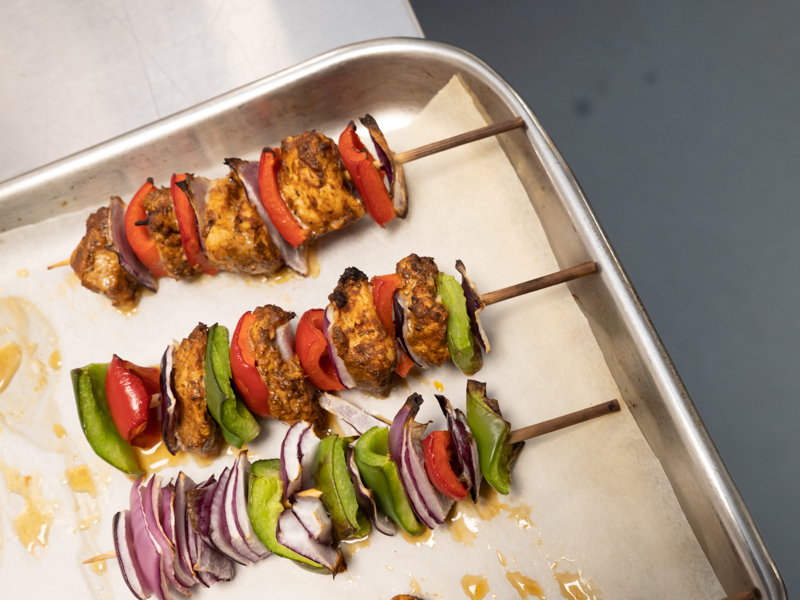 Designed for school leavers and adult learners who are looking to take their first steps into the world of culinary arts and who wish to develop their all-round catering skills.
Units include:
maintaining a safe, hygienic and secure working environment
working effectively as part of a team
maintaining food safety when storing, preparing and cooking food
preparing and cooking vegetables
preparing and cooking meat, poultry and fish
preparing and finishing salad and fruit and hot and cold sandwiches
pasta, rice, eggs, pulses, grains and how to cook and finish simple bread and dough products.
You will complete a variety of work placements within the industry including the Brookfield Hotel 'takeover'. You will also have the opportunity to compete in local and national competitions, volunteer at events such as Victorious Festival and take part in charitable initiatives. In addition, you will be invited on trips to Billingsgate Fish Market and wholesale food providers.
A minimum of four GCSEs at grade 2 or above, including English.
You will be assessed on a range of assignments and practical tasks, including two end-of-year synoptic tests. You will regularly review your work with your tutor and receive feedback on your progress.
This course is full time for one year, students are also required to complete 30 hours in a work placement setting. Attendance to maths and English lessons at the appropriate level is also be expected as part of this programme.
You can progress to a Level 2 Diploma in Professional Cookery.
Related Features
Event 17-05-2023
May Open Event - Highbury & North Harbour
Check out all the fantastic adult & vocational opportunities available at our Highbury & North Harbour Campuses by coming along to our next open event on Wednesday 17 May, 4.30-7.30pm.
NEWS 14-12-2022
More choice to find the route that's right for you!
Our exciting journey has taken a giant leap forward! This new website is the result of Highbury and Portsmouth College's official merger, an ambitious move which is already creating significant benefits for the city and region.